Scholarship Information
ACT
ACT registration
register for an upcoming national ACT test
http://actstudent.org
FAFSA
FAFSA
sign up for FAFSA anytime after October 1st. You must also sign up for a PIN number. (FSA) FAFSA's completed before Christmas will have a better chance of receiving PELL grant money
http://fafsa.ed.gov
Oklahoma's Promise (OHLAP)
Students in grades 8-11 can apply for this free tuition scholarship. Parents must meet financial guidelines.
http://www.okhighered.org/okpromise/faq.shtm
Wildcat ICAP
Individual Career Academic Plan
An Individual Career Academic Plan (ICAP) is a student-driven plan that helps students
understand their own interests, strengths, values, and learning styles
create a vision of their future
develop individual goals
prepare a personal plan for achieving their vision and goals
-from the Oklahoma State Department of Education
RESOURCES
What is ICAP? (Oklahoma State Department of Education Resource)
UCanGo2- resources that help plan, prepare, and pay for college
https://sde.ok.gov/documents/2017-08-29/what-is-icap
OKcollegestart.org- explore schools and tech centers
https://www.okedge.com/educators/implementing-the-icap/
https://okcareerguide.kuder.com/landing-page
FAFSA- OPENS EVERY YEAR ON OCTOBER 1! If you plan to attend college, career tech or a technical school, you need to apply.
FAFSA (Free Application for Federal Student Aid) will open 10/01/2022. It's important that your Senior Student complete the application to be eligible for financial aid. Even if a student will not qualify for grants, many scholarships require the completion of FAFSA before rewarding other assistance to students.
If you copy and paste the link below, you will be directed to the Federal Aid website. There are two power point presentation links under Attachments which are guides to help you complete FAFSA with your senior student. FAFSA requires personal information and is something that must be completed at home with the person who claims them on income taxes.
https://fsapartners.ed.gov/knowledge-center/library/electronic-announcements/2021-08-31/2022-23-fafsa-preview-presentations-ea-id-app-21-14
I am available as a resource for you to complete FAFSA as timely as possible.
SCHOLARSHIPS- LOCAL (CONTINUE TO CHECK BACK...MORE TO COME!)
JR SPENCE MEMORIAL SCHOLARSHIP
ERNIE AND BONNIE TULLIS SCHOLARSHIP
JACK AND OLETA DOUGLAS SCHOLARSHIP
DUANE LESSLEY MEMORIAL SCHOLARSHIP
RONALD BRYSON MEMORIAL SCHOLARSHIP
NORTHEAST OKLA ELECTRIC SCHOLARSHIP
HAGAN SCHOLARSHIP FOR RURAL STUDENTS
OKcollegestart - Academic Scholars Program- must be a national merit scholar or finalist
CAW Student Resources (ocap.org) sample college application essay, college admission tips,college choice worksheet and much more!!
Oklahoma Scholarships - Oklahoma Hall of Fame (oklahomahof.com)
SCHOLARSHIPS WITH OCTOBER DUE DATES
SCHOLARSHIPS WITH NOVEMBER DUE DATES
SCHOLARSHIPS WITH DECEMBER DUE DATES
Horatio Algiers Scholarship $10,000 yearly
OTAG- OKLAHOMA TUITION AID GRANT
OTEG- OKLAHOMA TUITION EQUALIZATION GRANT
FEDERAL PELL GRANT
MORE SCHOLARSHIPS
High School Senior (H.S. Class of 2023) Scholarships - Scholarships.com
Scholarships - 100% Free, Vetted Scholarships, Updated Daily - Scholarships360
SCHOLARSHIP ESSAY/APPLICATION HELP
How to Write a 250 Word Essay - Scholarships360
College Applications: What Looks Good? - Scholarships360
Paying for school just got easier | Fastweb- YOU CAN BE 9-12TH GRADES AND FILTER BY STATE
NATIVE AMERICAN SCHOLARSHIPS
https://www.scholarships.com/financial-aid/college-scholarships/scholarship-directory/race/native-american
Indian Education | Oklahoma State Department of Education
GIRLS STATE/ BOYS STATE INFORMATION
Scholarships | Oklahoma Girls State (okgirlsstate.com)
Oklahoma American Legion Boys State (okboysstate.com)
MILITARY CONNECTIONS- WE ARE A PROUD SUPPORTER OF ALL BRANCHES OF THE MILITARY
https://www.army.mil/
https://www.navy.mil/
https://www.airforce.com/
https://www.marines.com/
CAREER TECH- AFTON
https://www.netech.edu/
Students interested in attending Career Tech can follow these steps: Click full time programs, Afton Campus, then browse the different career majors!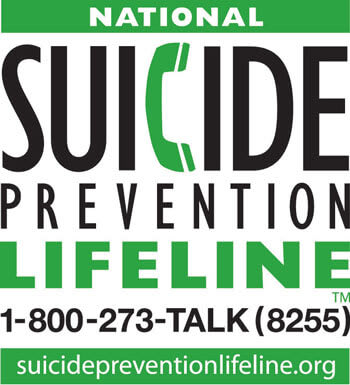 https://988lifeline.org/how-we-can-all-prevent-suicide/
MENTAL HEALTH/SUBSTANCE ABUSE RESOURCES -GRAND LAKE MENTAL HEALTH
The outbreak of COVID-19 may be stressful for people and communities. Fear and anxiety about a disease can be overwhelming and cause strong emotions in adults and children. These articles for adults will be helpful for parents, guardians, and families as they manage through this unprecedented situation.
Some ways to provide support to children regarding COVID-19 include:
Limiting your child's exposure to COVID-19 media coverage;
Providing a calming influence to your child - remember that children look to adults to understand how to respond to the situations around them; and
Helping children address their fears by using some of the resources and guidance below.
NATIONAL HOTLINE- SUBSTANCE ABUSE AND MENTAL HEALTH
COLLEGE RESOURCES
https://www.bestcolleges.com/resources/
CONCURRENT ENROLLMENT
Want to try out college before leaving high school? Consider signing up for concurrent enrollment. If you are in 11th or 12th grade and have made good grades throughout school or scored well on the ACT or SAT, you might consider taking credit-earning college courses while still in high school. You can enroll in college courses if you meet one of the admission requirements listed on the provided tables and other conditions listed below.
High school seniors who meet the eligibility requirements are entitled to receive tuition waivers for up to 18 credit hours and high school juniors can receive tuition waivers up to 9 credit hours, subject to available funding.
All concurrent students must have a signed statement from the high school principal or counselor stating that they are eligible to satisfy requirements for graduation from high school (including curricular requirements for college admission) no later than the spring of the senior year and must also provide written permission from a parent or legal guardian. A high school student may enroll in a combined number of high school and college courses per semester not to exceed a full-time college workload of 19 semester credit hours. For purposes of calculating workload, one-half high school unit is equivalent to three semester credit hours of college work.
Also, concurrent students may not enroll in remedial (zero-level) course work offered by colleges and universities designed to remove high school deficiencies, including co-requisite support courses order for concurrent students to enroll in a college-level course, they must earn a minimum score in that particular subject area to show college readiness. A high school student who doesn't earn the minimum score in science reasoning, mathematics or English won't be allowed to enroll in those college subject areas. A student who doesn't earn the minimum score in reading will not be allowed to enroll in any other collegiate course (outside the subjects of science, mathematics and English). Concurrent enrollment students may not enroll in any form of developmental education, including co-requisite support courses. A concurrent student will be eligible to enroll based on the criteria detailed in the chart below.
PARENT CONCURRENT ENROLLMENT QUICK GLANCE
CONCURRENT ENROLLMENT QUICK GLANCE